Experienced Legal Separation Attorneys in San Diego, California
Defining Legal Separation in San Diego
Deciding whether or not to end your marriage is a very difficult decision that often requires immense time and consideration. In California, there are three primary methods for ending a marriage: divorce, legal separation, and annulment. While divorce offers a permanent dissolution of your marriage, a legal separation allows for both spouses to separate without terminating their marital status.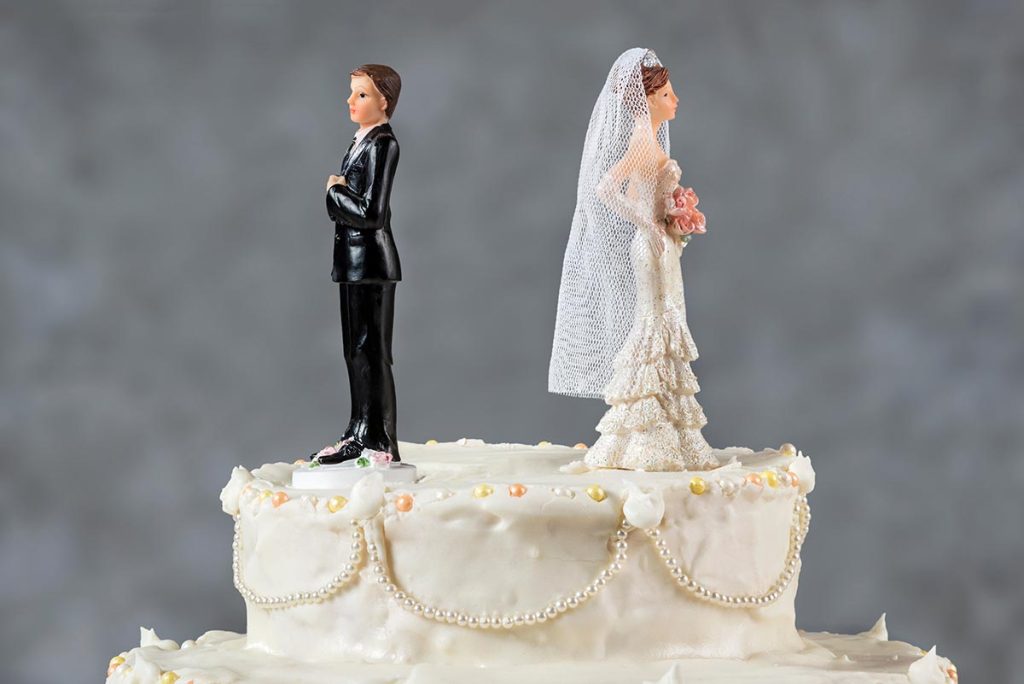 Request Consultation
Put your case in our expert hands and get started now.
"*" indicates required fields
Reasons For Legal Separation in California
Deciding which option best fits your particular situation will require the aid of a legal representative. At Fair Cadora, our divorce and family law attorneys can provide you with a comprehensive list of criteria to consider when deciding between a legal separation and divorce so that you can make an informed decision and maximize your potential for a positive outcome.
Some common reasons to consider a legal separation include:
Religious/cultural beliefs
Domicile
Financial restrictions
Military benefits
Social Security benefits
Medical insurance
Family obligations
Often a couple may determine that a legal separation is preferable for their situation over a traditional divorce. A legal separation is a court-recognized pause in a domestic partnership. In California, a hearing is required to obtain a legal separation.
Filing For Legal Separation in California
To file for legal separation in California, you will need to follow these steps:
Meet residency requirements: In California, at least one spouse must have lived in the state for at least six months before filing for legal separation.
Prepare and file the necessary forms: You will need to fill out a Petition for Legal Separation form and file it with the Superior Court in the county where you or your spouse reside. You may also need to fill out additional forms depending on your specific circumstances, such as a Summons or a Declaration Under Uniform Child Custody Jurisdiction and Enforcement Act.
Serve your spouse: You must serve your spouse with a copy of the Petition for Legal Separation and any other required forms. Service can be done in person, by mail, or by a professional process server.
Wait for your spouse's response: After being served, your spouse will have 30 days to respond to the Petition for Legal Separation. If they fail to respond, you may be able to proceed with the legal separation process by default.
Attend court hearings: If your spouse responds to the Petition for Legal Separation, you may need to attend court hearings to address issues such as child custody, child support, spousal support, and property division.
Finalize the legal separation: Once all issues have been addressed and agreed upon, the court will issue a judgment of legal separation, which will officially end the marital community and establish the rights and responsibilities of each spouse.
It's recommended that you consult with an attorney to ensure that you are following all the necessary steps and filling out the required forms correctly. Your divorce and family law attorney can also assist with deciding on child custody and visitation and reaching an agreement on spousal maintenance, child support, and property division.
The Cost of Legal Separation in San Diego
The cost of a legal separation in California can vary widely depending on a number of factors, including the complexity of the case, whether or not there are contested issues, and whether or not an attorney is hired. Here are some of the costs that may be associated with a legal separation in California:
Filing fees: In California, the filing fee for a Petition for Legal Separation is currently $435 as of March 2023. This fee may be waived if you meet certain income requirements.
Attorney fees: If you hire an attorney to represent you in your legal separation, you can expect to pay an hourly rate or a flat fee. The cost of an attorney can vary widely depending on their experience and the complexity of your case. There may be additional costs associated with court hearings, such as court reporter fees, expert witness fees, and mediation fees.
Other expenses: Depending on your specific situation, there may be other expenses associated with your legal separation, such as the cost of appraisals for property division or the cost of hiring a custody evaluator.
The Timing of Legal Separation in San Diego
In California, divorces require a 6 month waiting period, however, legal separations do not require a waiting period. Your situation and dynamic with your spouse can greatly influence how long it actually takes for you to obtain a legal separation in San Diego. Should the other spouse be non-responsive to your petition for legal separation, after 30 days you will be allowed to proceed with the separation by default.
Implications of A Legal Separation in California
Once you and your spouse are legally separated, you can separate your finances and live independently of one another. There are inheritance, paternity, and tax implications in a legal separation you should be aware of:
Inheritance: California's inheritance laws are not affected by a legal separation. Should you pass away without a will, the spouse you are legally separated from may still inherit from you.
Paternity: The parental assumption is that the two spouses are the parents to a child within wedlock. With a legal seperation, the matter of paternity could become tricky should you have a child with someone other than your legally separated spouse. Legally that child would have the other spouse assumed to be the parent. You may need to prove the paternity of the new child if you are legally separated in California.
Taxes: On tax forms and other official documents, you will need to indicate that you are married but legally separated. It is often more advantageous to file a joint tax return with your spouse than filing married separately. Select state and federal tax benefits are only available to those who file a joint return.
Schedule a Consultation with One of Our Expert San Diego Legal Separation Attorneys
A legal separation may begin as a temporary separation, but can be a foundation for your divorce settlement if you or your spouse decide to go forward with a divorce later. At Fair Cadora, we understand just how complex this process can be on your emotional well-being. With over twenty years of combined experience, our family law attorneys can help you come to a decision that you can feel confident about. If you're facing a legal separation issue and not sure where to start, contact one of our experienced San Diego divorce and family law attorneys to schedule a consultation.