San Diego Spousal Support Attorneys
Understanding Alimony and Spousal Support in San Diego
When a couple decides to end their marriage, one of the issues that may arise is the question of alimony or spousal support. Alimony refers to the financial support that one spouse provides to the other following a divorce. This support can be temporary or permanent and is typically based on a variety of factors. At our divorce firm, we understand the complexity of these matters and are dedicated to helping our clients navigate the legal system to ensure they receive the appropriate level of support during this difficult time. Our team of experienced spousal support attorneys in San Diego works tirelessly to protect the rights and interests of our clients, and we are committed to achieving the best possible outcomes for those we serve.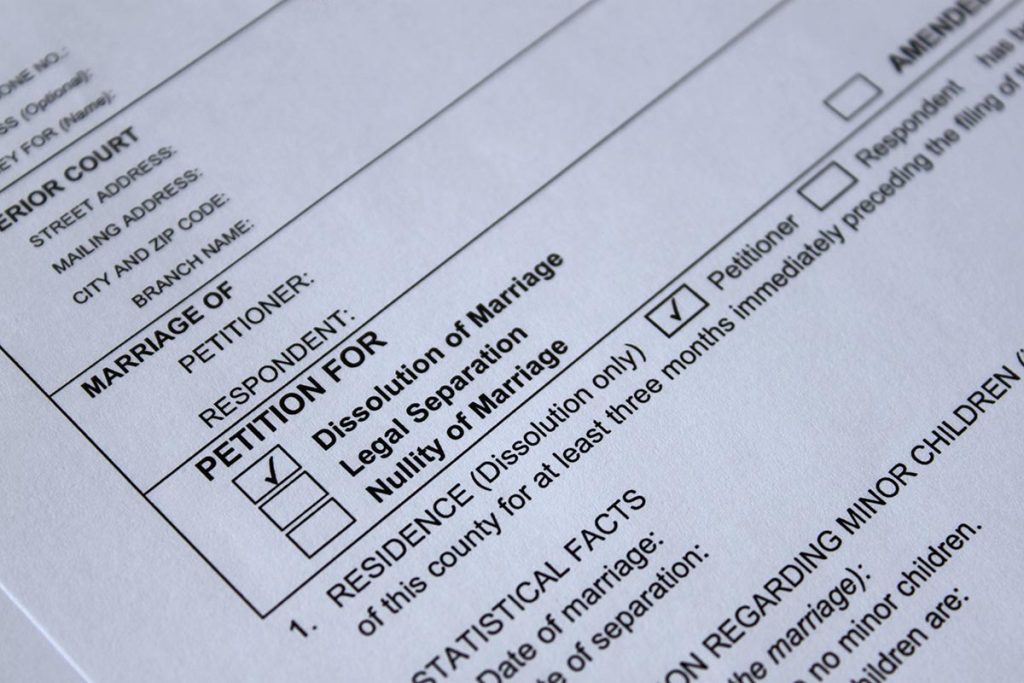 Request Consultation
Put your case in our expert hands and get started now.
"*" indicates required fields
Is Spousal Support the Same as Alimony in San Diego?
Yes, in California, "spousal support" and "alimony" are used interchangeably and refer to the same thing. Spousal support is a court-ordered payment from one spouse to the other after a divorce or legal separation. The purpose of spousal support is to help the lower-earning spouse maintain the same standard of living that they had during the marriage. The amount and duration of spousal support in California are determined by a judge based on various factors.
Factors Used by San Diego Judges to Determine Spousal Support
In San Diego, judges consider several factors when determining spousal support in a divorce case. Some of these factors include:
The length of the marriage
The age and health of each spouse
The respective incomes and earning capacities of each spouse
The education level and employment skills of each spouse
The standard of living enjoyed during the marriage
The needs of any children involved.
The court may take into account any history of domestic violence
The tax implications of spousal support
As well as any other relevant factors that may impact the financial well-being of each party
At Fair Cadora, we understand the importance of these factors and work closely with our clients to ensure that their interests are fully represented throughout the spousal support process. Our spousal support attorneys have a deep understanding of California divorce law and are experienced in handling spousal support and alimony cases in San Diego. We are dedicated to achieving the best possible outcome for our clients and their families.
Do I Need to Hire an Attorney for Spousal Support?
If you are going through a divorce or legal separation in California and spousal support is an issue, you may be wondering whether you need to hire an attorney. While it is technically possible to represent yourself in a spousal support case, it is generally not recommended. The process of determining spousal support can be complex, and it is important to have an experienced spousal support attorney in San Diego on your side to help you navigate the legal system and protect your interests. A highly skilled spousal support attorney can help you understand your rights and obligations regarding spousal support. They can also help you negotiate with your spouse or their attorney, and represent you in court if it comes down to it. Additionally, an attorney can help ensure that the spousal support order is fair and legally enforceable. At Fair Cadora, our attorneys offer personalized attention and zealous advocacy to ensure that your interests are fully represented.
How to Prepare for Spousal Support in San Diego
Preparing for a spousal support case in San Diego can feel overwhelming, but there are several steps you can take to ensure that you are well-prepared and have the best chance of achieving a favorable outcome:
Gather all relevant financial documents, including tax returns, bank statements, and pay stubs. This will help you understand your income and expenses and provide a clear picture of your financial situation.
Consult with an experienced San Diego divorce attorney who can help you understand your rights and obligations regarding spousal support in California. An attorney can help you navigate the legal system, negotiate with your spouse or their attorney, and represent you in court if necessary.
Understand the factors listed above that San Diego judges use to determine spousal support, including the length of the marriage.
If you are the one seeking spousal support, be prepared to demonstrate your need for financial support and your efforts to become self-supporting. This may include seeking education or training to improve your job prospects or demonstrating that you have been actively looking for work.
Finally, and this is applicable to both parties regardless if you are the one seeking or paying spousal support, is to maintain the willingness to compromise and negotiate throughout the process. In many cases, spousal support disputes can be resolved through mediation or other forms of alternative dispute resolution, which can be less costly and less emotionally draining than going to court. By being open to negotiation and compromise, you may be able to achieve a fair and workable spousal support arrangement that meets your needs and those of your former spouse.
We believe that a thorough understanding of our client's financial situations is crucial to achieving successful outcomes in their cases. That's why our spousal support attorneys take the time to gather accurate information about our clients' income and expenses, as well as their former spouse's ability to pay, early on in the process. Armed with this information, we can help our clients set realistic expectations and work towards fair and sustainable resolutions.
Schedule a Consultation with One of Our Expert San Diego Spousal Support Attorneys
At Fair Cadora, we understand that the divorce process can be overwhelming and stressful. We want you to feel comfortable with our practice and confident in our ability to represent you. During a paid consultation, our experienced spousal support attorneys in San Diego will take the time to listen to your concerns and answer any questions you may have, so you can make an informed decision about your next steps. Whether you are just starting to consider divorce or are already deep in the process, we are here to help. Contact us today to schedule your consultation and take the first step towards a brighter future.